Yodel is a recognized Hero!!!







My Mother fell and Yodel went over to her and stayed close!!! Yodel, leaned over her to check her and help. My Mom split her head open
on the floor and had 3 bleeds in her brain. We didn't know about the bleeding inside and because she stayed still I didn't see any bleeding on the floor. Yodel knew before we did. Yodel paws had blood on them as her feet were under the nape of my Moms neck.
I called 911, and went and opened the front door. I returned to be with my Mom and when going back it was then that I saw bloody foot prints. What? My head was spinning, I couldn't figure this out. I didn't know where the blood came from.

We waited for 911 to arrive and that is when I discovered the pool of blood under my Moms neck.

Yodel, was gone!!! She ran out of the house when she heard the sirens and went up the street.
The Paramedics told me, they couldn't see the house numbers and then said "that dog came to get us, we followed her and she brought us right to the door."
This photo is of Yodel greeting and loving my Mom when she came home from the hospital 3 weeks later.

Yodel is fabulous, she is so loyal, concerned and always loving. Yodel, she takes care and watches out for us. She is the most loving and devoted Saint. Now, she is a hero to us, the Firemen, The Big Dog Company, American Kennel Club and the American Humane Association.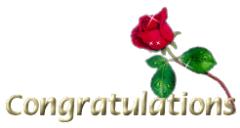 Yodel was awarded an Honorable Hero Award
from "The Big Dog Company"!!!



News
Award For Canine Excellence
Yodel has been awarded a Certificate of Honor and is now a nominee for the American Kennel Club ACE Award in Orlando, Dec, 2012.

We are so proud of our girl!!! You Already Are A Winner, Yodel!!!




AMERICAN KENNEL
CLUB AWARD


AMERICAN HUMANE
ASSOCIATION
Thank you,
Jackie
We Love Our Akc Saint Bernard Puppies and our Big Dogs!!!
AkcSaintBernardPuppies.Com
989/ 460-7960