We have puppies for Pets - Showing - Breeding


Saint Bernards for Showing, Breeders and Saint Bernard Companions/pets!

Do you want to Show, Breed or have a Companion ?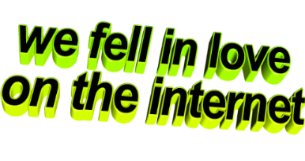 Limited Registration are for pets.
Breeding and Show pups have a Full Registration.
There is a price difference.
Please, let me know your intentions for your Saint Bernard puppy.

Your puppy is your puppy, we do not require co-ownership.

Spay and Neuter Your Pets!

Breeders, just don't let two Saint Bernards breed in order to produce puppies.

You need to know what you are doing in order to keep the health and well being of the Saint going. There are so many differents reasons why we do what we do and what a experienced and knowledgeable Breeder does. It is simply not having an expectant dog and making money.

One would never know the work and expenses that can be involved when done safely and correctly. It involves many other professionals. We don't do this ourselves without the expert help from our Veterinarians.

Breeding is dedication, if you want these pups to survive and thrive. It is weeks without much sleep.
It is being awake to make sure these babies eat and there are no accidents. It is going to doctors for dewclaws to be removed, first. Then we begin with deworming and then vaccinations and health checks. There is specialized food and vitamins. We do so much. It is a lifestyle and a business.

Of course, we understand you might like to have pups. What an experience it is! Just talk to your Vet and learn all that you can :) Research the breeding options and what is the best. Learn from the top Breeders associated with your breed. Call the winners and the authors, the doctors and pay for information.Call the AKC and learn. Get Expert help!!! You can, breed many different ways and it all depends on what you want to accomplish and achieve. Wantabes don't have a clue but a true Breeder knows what that means. Its Genotype and Phenotype. Its about genetics and biology. Its about the love of science, medicine and the dogs for me.

When you adopt an Akc Saint Bernard Puppy from us

We have on the website and in the puppy contract that unless you are showing or breeding you should spay and neuter your pet. The health of your Saint Bernard is also jeopardized by not spaying and neutering. Unless you are showing or are breeding.
For the health of your Saint Bernard puppy do what is right and learn all that you can. Please, talk to you Vet about the age to Neuter your Male. Neutering earlier might be recommended. Neutered boys are more relaxed. These boys and girls (Saint Bernard are as big as people.) It is a big responsibility and many people do not realize that until they let the puppy grow with a lack of training, put them to sleep because they cannot control them or many times give them away. People pass the buck. They want the puppy but let someone else take the responsibility of caring for the GIANT DOG. When and if the pups needs time they give the dog away. If a spouse, usually a man was doing all the work then the woman gives away or puts the dog to sleep. Why because the puppy actually grew and was more then 20lbs. The Giant Breed dog actually got big and was not trained or trained properly. Imagine that. Sadly, it really happens. Then they find someone to blame or give the puppy, their problem to.

So You Think Your Male Is A Stud? - You Want To Have Pups?

We no longer are providing Full Rights for breeding except for proven Breeders that we approve.

Yes, and the weight is all on the owner of the female when puppies come. If you are a responsible owner, you will not breed with everyone that calls. You choose the Female also! Say, you own a Male and someone calls because they want to have puppies. Please, do the right thing and find out if they are planning. Either way, it may not be your problem but you have played a role is making these babies. They will go out into the world. They will be loved, resold, given away put in a shelter or killed depending on how good of a job you do when placing the puppy. Breeders cannot always know. I must go with what I hear and feel.
I have been wrong a few times. a few times that will cause heartache, forever.

Females do die when giving birth. Pups die and that is never easy.
There are operations needed when pups are born. Emergencies are accompanied by astronomical Vet bills. Don't think dollar signs because it does not work that way!!! In the end the profit is small.


These boys grow to be very large. Have you ever seen a Saint Bernard Male looking and wanting to get to his partner? Perhaps, you should talk to your Vet about the issue. If you have a day time job and need regular sleep, you won't get much!!!

Read about the unneutered Male. He is a Stud with a mindset to go with it.
It is not your Breeders fault. It is called Testosterone. So many people that call themselves Breeders have no clue what make puppies. They are putting two dogs together and have no idea what they are doing. Be careful out there!!!

We understand that dreams get bigger when you have a Saint.

Showing
* When a pup is for show, we cannot guarantee that your Saint Bernard puppy will be a winner. What this pup accomplishes is up to you the owner, the trainer and or the handler. Read more on buying a Companion puppy here.



I am available for any question that you may have concerning your Saint Bernard puppy. Regardless of the issue, please, feel free to call.



Thank you,
Jackie



We love and pamper our Saints Bernard Puppies.
Thank you for visiting http://www.akcsaintbernardpuppies.com